The straw chopper is mainly used for short rice straw shredder, wheat straw, corn plants, elephant grass for silage, straw chopper for mushroom making or block pressing. The automatic rice straw mill feeds, shreds and unloads by conveyor belt. The rice straw cutting machine works automatically for high productivity and brings great economic efficiency.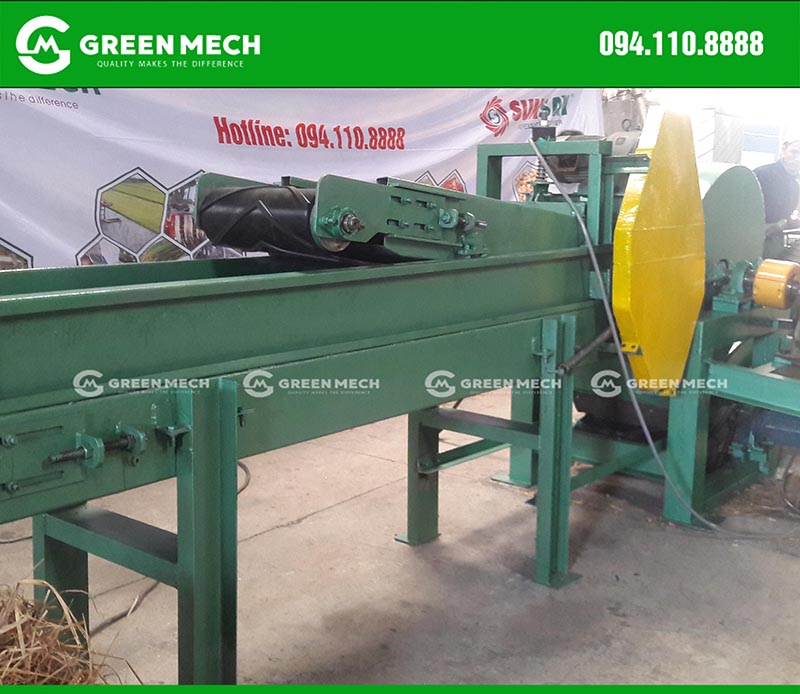 Classification of straw crusher
The straw chopper can be classified by size into small, medium and large. The small straw shredder is mainly suitable for chopping dry straw or silage in small-scale farms. Large size straw chopper is also known as grass chopper, mainly used for silage in livestock farms. The medium lawn mower is generally suitable for cutting dry and silage straw, so it is called silage chopper.
The straw chopper can be divided into cylindrical or flywheel types, according to the cutting mode. Large and medium-sized straw choppers are usually of the flywheel type, for easy throwing of the silage, but most shredders are of the cylindrical type. Large and medium-sized straw cutters are usually equipped with road wheels for easy movement, while small-sized straw choppers are usually stationary.
Structure of the grass chopper GREEN MECH
The shredder is mainly composed of the feeding and clamping conveyor mechanisms for the straw to be fed and the shredder by means of a transmission, a clutch and a frame. The working principle is illustrated below.
The main parts of the feeding mechanism are conveyor belt, pressing roller, upper and lower feed roller. For the upper feed roller, springs are used to bear the pressure, with the cross-slotted shaft combined with compact construction for driving. The chopping and throwing mechanism is in one unit, consisting of the main shaft, the blade rotor, the rotating blades, the pitcher and the stationary blades.
By varying the gear used, the speed can be adjusted to obtain different cutting lengths.
Pictures of straw cutters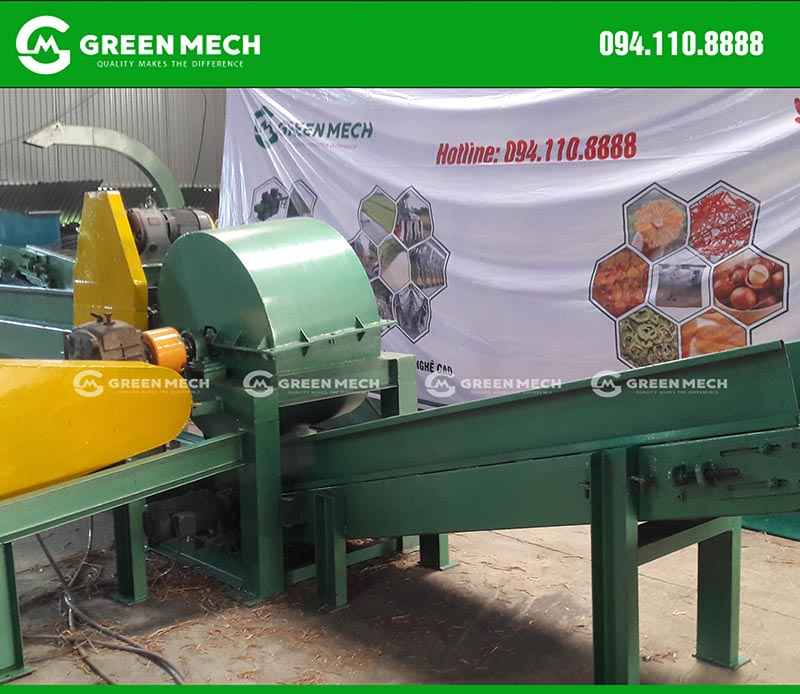 Address to buy straw chopper
Customers have the need to invest in an efficient straw chopper. Please call Hotline (Zalo): 0935.940.886   or call the switchboard number: +84 94.110.8888
Thank you for your interest in and choosing the GREEN MECH efficient straw chopper to improve the value of Vietnamese agricultural products.