The
2 ton sawdust wood crusher
is a direct crushing / grinding device from wood into sawdust, wood pulp with a capacity of 2 tons / 1 hour. The machine will grind wood directly, without going through the chopping stage. Sawdust after grinding can be used as fuel, used in farming or as a raw material for the sawdust pelletizing line.
Outstanding features of 2 ton sawdust crusher
GREEN MECH wood crusher is suitable for many types of materials: tree wood, stick wood, cover wood, domino with all moisture.
The system automatically feeds and releases sawdust, reducing operating labor costs.
Saving energy, the crusher uses hydraulic technology, saving up to 70% of energy costs compared to the old technology.
Easy control: Automatic or manual.
The hydraulic motor is stable.
Milling knife life up to 1000 hours.
The leading technology in Vietnam for crushing wood into sawdust.
The 2 ton sawdust mill has a capacity of 2 tons/hour for fresh logs.

Image of a wood crusher into sawdust 2 tons
The series wood crusher into sawdust with a capacity of 1 ton/hour installed by GREEN MECH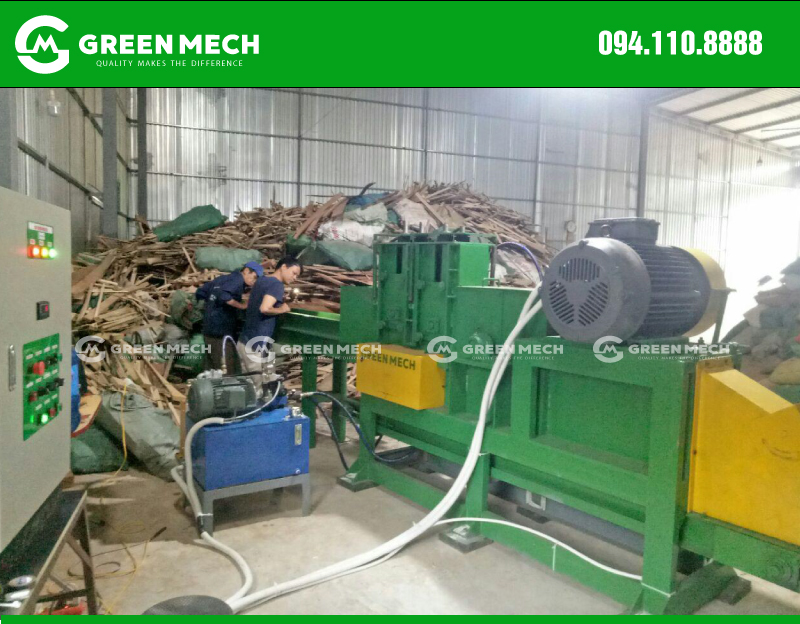 Videos of installing and operating a wood crusher into 2 tons of sawdust
Any need for advice, quotation of wood crusher into sawdust 2 tons, customers contact the phone number (Zalo): 094 110 8888 we will support in the most detailed way.